In our featured artist series, we interview creatives from all around the world and ask them questions about their work, their gear, and their experiences.  To kick things off, we spoke with Australian photographer and adventure seeker, Michael Vanarey (www.michaelvanarey.com).
Michael did what many people only dream of doing – he quit his stable job at home as a Senior Consultant for a Big 4 accounting firm, bought a Sony A7 Camera, and boarded a one way flight to Europe.  In the last few months, he's trekked through Iceland, explored the Italian coastline, and sailed Greece.  He's particularly fond of lifestyle photography, and capturing moments as he discovers new and exciting places & events.  Michael has proven himself to be a very versatile photographer, from fashion vogue in Australia, to capturing candid moments at The Yacht Week.
"…I make lasting relationships with my subjects. I look for the best dynamic ambient light in a scene. I make a connection with my subjects as their friends would and encourage/capture a natural fleeting moment of emotion without them really knowing."
His travels have opened many doors for him, from exploring beautiful scenery, to getting caught up in some interesting situations: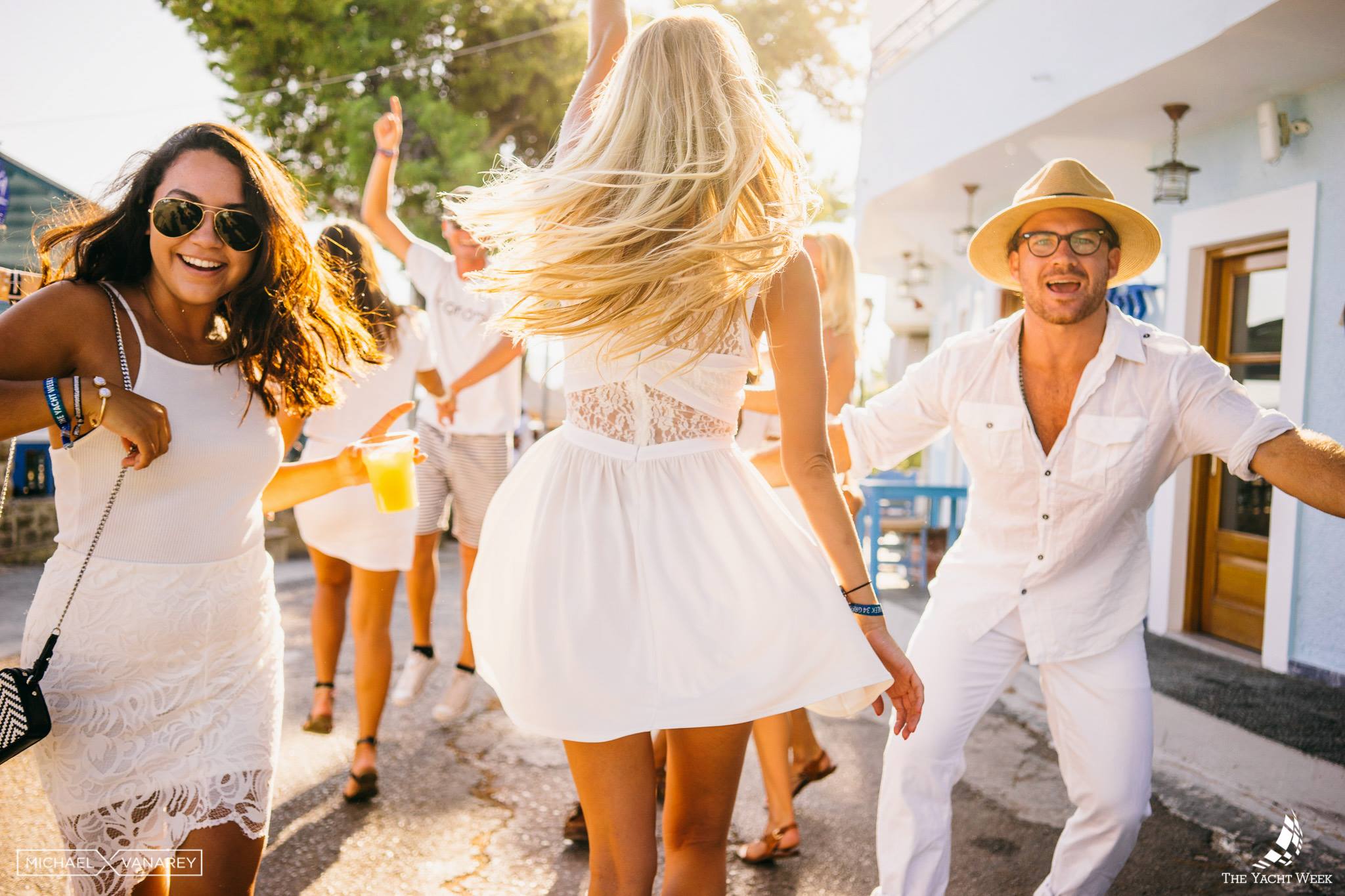 "My funniest moment had to be shooting with The Yacht Week in Greece this year! I teamed up with a small group of really close and energetic partygoers close to sunset on top of Nikki Beach's Porto Cheli resort where their penthouse suites have a private rooftop deck and spa. The setting was abolutely ideal for shooting, the weather was perfect, the light was super warm and soft and the rooftop overlooked the resort's main infinity pool and ocean beyond for a great backdrop. Champagne was ordered for sunset drinks which made for great props in-line with the brand.
Things quickly escalated as my "up close and personal" shooting style mixed with the afternoon's celebrations around the spa. While shooting around the spa I somehow had my swimmers (Australian for swimsuit) extorted from my person by one of the girls due to a "self moderated and enforced top deck party policy"! I soon realized that under all the spa bubbles, no one else was wearing clothes! In an effort to camouflage, I quickly joined them as the sun set and the party continued well into the night."
Michael's Camera Equipment:
Michael's camera of choice is the Sony A7.  It is lightweight, compact, & unobtrusive.  Combined with a full frame sensor & Zeiss optics, the a7 offers an incredible dynamic range, compromising little for its size.
Some unique features that set this camera apart:
Wifi to iPhone camera uploads allow Michael the ability to show his subjects what the pictures look like on the fly. This helps the subject build confidence and understand what they should do to better compose pictures.

The electronic view finder (EVF) uses focus peaking and automatic eye focus to help focus the shot, especially in difficult low light situations.

The rear tilt screen allows him to compose pictures from a lower angle than would normally be possible.
Some things to watch out for on the a7:
Wide aperture lenses choices are limited, but adapters are available to use lenses made by other manufactures like Canon.

The electronic view finder & compact size mean a limited battery life (but he mentions that the EVF's features outweigh its negatives in this case).

The handgrip is not as ergonomic as other brands.

Build quality isn't as robust as other cameras in its full-sensor class, but this is probably because of its size (which he again says pros outweigh cons).
His overall impression of the Sony a7:
"The Sony Alpha system's electronic viewfinder, customizable buttons and WIFI capabilities allows me to shoot quicker, and turn around my photographs quicker than traditional DSLRs."
In the next few months, Michael hopes to travel the Americas continuing his passion for adventure photography.  His advice to others hoping to follow his path is pretty straight forward:
"Passion is the genesis and driving force photography. It makes you take the hits and push through the unromantic realities of a photographer. I found my inspiration and techniques through free sources like YouTube and then going out and testing them in the real world to learn. I constantly network with other photographers I admire to pick up tips and techniques they uses and am continually blown away.
I'd recommend working on your personal/social skills if you want to photograph any body. A portrait comes alive when your subject is relaxed and confortable in your presence. It is a daunting experience being photographed for some.
Secondary skills like Photoshop techniques come second nature to someone with passion."
Check out his portfolio at www.michaelvanarey.com and Follow him on Instagram : @MichaelVanarey or Facebook: www.facebook.com/vanarey