Business as Usual
It might be the day before a long weekend, but we're hard at work here at Digitron Electronics getting a few last minute rush repairs out the door.  Check out this 48 channel Mackie Mixer which came to us with sticky sliders, distorted channels, and bad inputs:
This HD Sony VTR Deck had been guilty of eating tapes.  Seen here, our tech is replacing the mechanical loading assembly, guides, and cracked cables: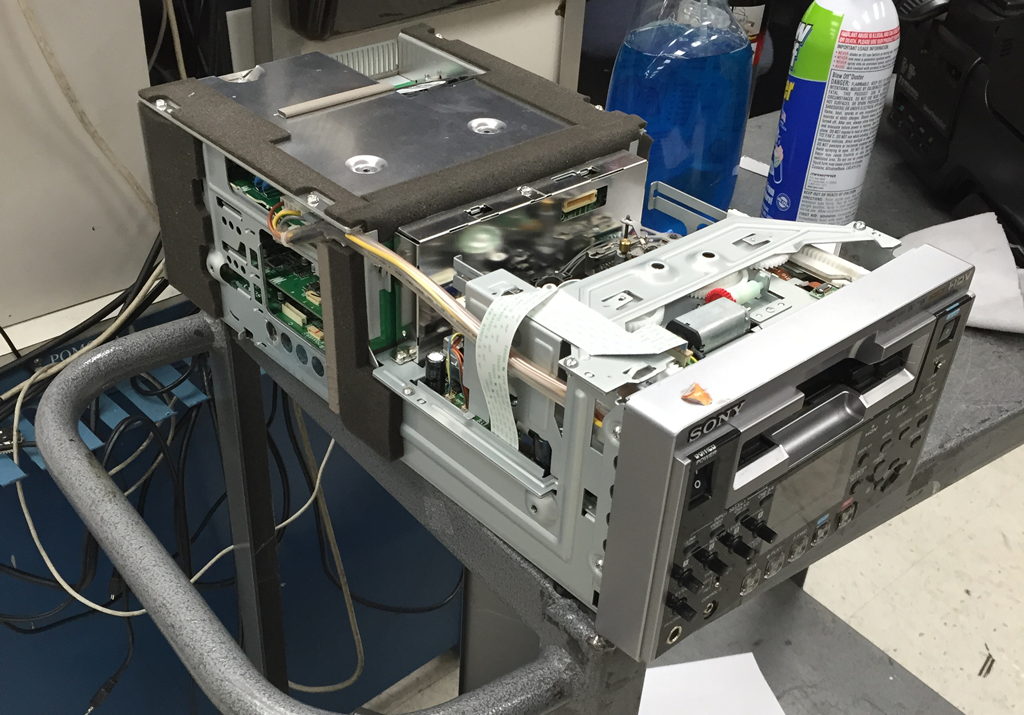 This Panasonic PTDZ6710U projector from Ohio State University's Wexner Center for the Arts comes to us with power issues:
We wish our customers, employees, and all of our Veterans a Happy Memorial Day.  We especially thank our Veterans for everything that they do and have done to protect our freedoms.