ENG & EFP Camera Repair
It is always more cost effective to repair ENG/EFP series cameras than it is to replace them.  We have seen every type of damage from drops and shocks, to malfunctioning software, boards, viewfinders or focus issues.  Frequent issues also include recording problems with the P2 or SXS slots or the HD-SDI outputs.
Digitron Electronics has been in the business of ENG Camera Repair since the mid-90's.  Our journey with camcorder repair started when we began working with Panasonic Broadcast Solutions as an overflow repairs partner for Panasonic Camcorder Repair and Panasonic VTR Repair.  Since then, we have repaired approximately 5000 Panasonic camcorders including the legendary AG-HPX 5000 series camera & AG-PX series ENG/EFP cameras.
We are also highly specialized on the repair of broadcast quality camcorders built by Sony.  As Sony's overflow repairs depot, we frequently repair Sony ENG camera systems like the Sony PMW series and PXW series.  These are the cameras that use the SXS cards on the XDCAM format.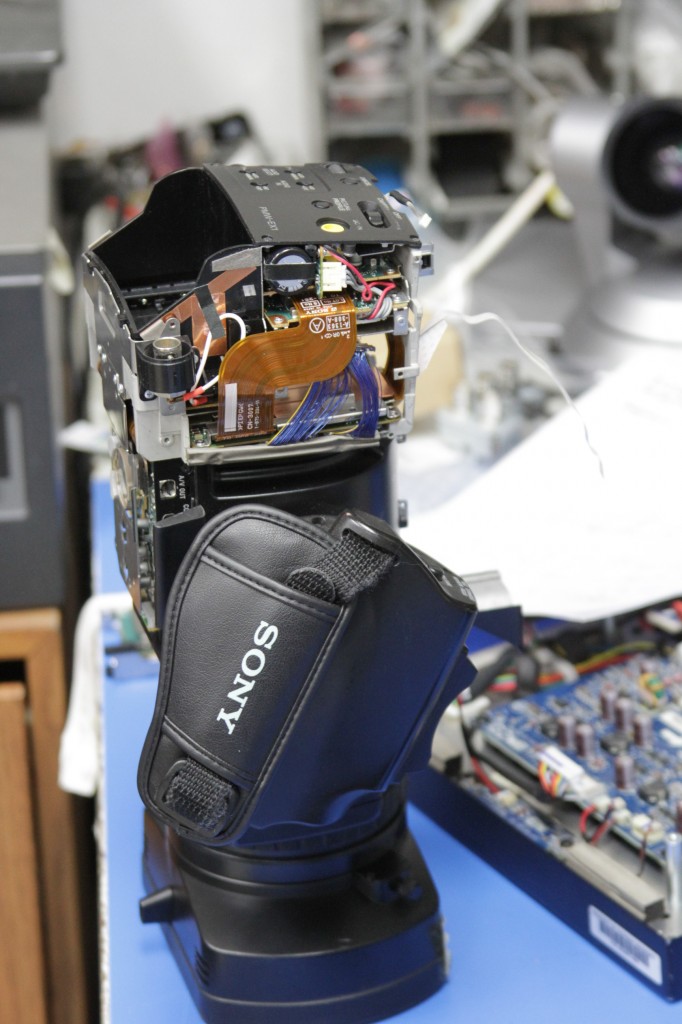 No one repairs more Sony Camcorders than we do
Viewfinder Repair
We repair all viewfinders for Panasonic Camcorder models branded with the AG-CVF designation and all Sony viewfinders designated DVF or HDVF models.
Other ENG Camcorder Repair
Our engineers are capable of repairing any studio or field ENG camera systems, including JVC and Grass Valley branded systems.